Flags for Peace
Multilaterals
GEPS Audit
Financial Inclusion
Entrepreneurial Economy
Citizen Assertion Campaign
Responsible Activism
Faith Leaders
Riot Control
'Partners in Victory' Campaign
As part of the process to normalize relations between India and Pakistan, the governments of both countries agreed to organize cricket matches during March and April 2004. Though the intention was to bring the countries together, there were also apprehensions that this "battle" on the cricket ground could spill over and vitiate the atmosphere of the sub continent and further jeopardize the peace process.
In order to ensure that the game is accepted in the correct spirit and the cricket series promote good will instead of generating antagonism, COVA proposed the "Flags for Peace" Campaign.
The idea behind this Campaign was very simple. That as many people in the stadium where matches are being played wave flags of both India and Pakistan together instead of waving the flags of their country alone. Secondly special badges were designed bearing the legend "Partners in Victory" and flags of both India and Pakistan.
This proposal of COVA was received enthusiastically by many organizations in India and more so in Pakistan. The campaigns were organized in all the cities where matches were being played in Pakistan by a number of organizations like Pakistan Peace Coalition, South Asia Partnership – Pakistan, PIPFPD, PILER and many other organizations of Pakistan who produced flags, badges, bumper stickers in large numbers for the campaign. The campaign was also organized in a number of cities like Hyderabad, Delhi, Mumbai, Kolkata and others.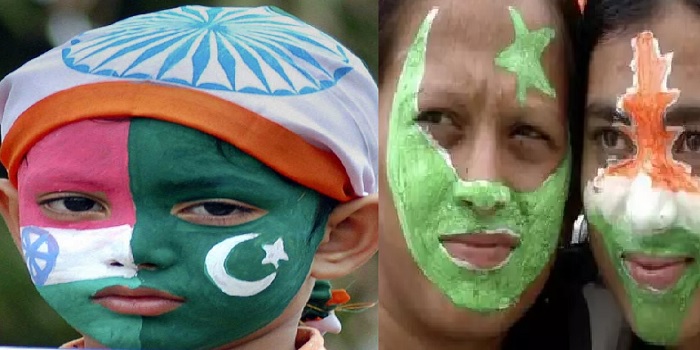 Several noted sportspersons, peace activists and other celebrities of India and Pakistan endorsed this campaign. Prominent amongst these were Admiral Ramdas, Mr. Kuldip Nayar, Swami Agnivesh, Ms Shabana Azmi, Mr. Arshad Ayub, Mr. Gopichand Ms. Nanditha Das and Mr. Tom Alter from India and Mr. Zaheer Abbas, Mr. Saleem Yusuf (former National Cricket Selector),
Little Master Hanif Muhammed. Hockey champion Iftikhar Syed and Flying Horse Sami of Pakistan. The success of this campaign was evident from the number of people who were holding and waving flags of both the countries during the matches. The media coverage was extensive and very appreciative.
Celebrating 'Mohali Magic'- India- Pakistan Should Pad Up for Peace and Prosperity


We welcome the very positive statements of the Prime Ministers of India and Pakistan issued from Mohali on the side lines of the Cricket World Cup Semi Final played on 30th March 2011.
Dr. Manmohan Singh's statement that India and Pakistan should put their "ancient animosities" behind them, work for a "permanent reconciliation" and "cooperative solutions" to their problems "to live together in dignity and honour" is historic and sets a new direction for the subcontinent.
Mr. Yousuf Raza Gilani's assertion that "our common enemy is poverty, hunger, disease, unemployment and that today the intention of both of us is to resolve these issues and both the countries should prosper" has the potential to rewrite history.
The reiteration by the Prime Ministers that "the people of India and Pakistan want to live in peace and amity… that there are difficulties in the way but we will make every honest effort to overcome those difficulties.. (and seek) the resolution of all issues through dialogue and that the two PMs have committed their governments to work in that direction", can rank amongst one of the most positive and constructive statements issued during the last 60 years.
By saying that "winning and losing is something that has its own place but this is a victory for cricket and the two countries"
Mr. Gilani endorsed the motto and spirit of the Partners in Victory- Flags for Peace Campaign that was jointly undertaken by a number of organisations of India and Pakistan where in thousands of flags of India and Pakistan tied together along with heart shaped stickers with both the flags were distributed to the spectators going in to the stadium to watch the match. We also salute the capacity crowd in the Mohali stadium who exhibited a spirit of cordiality and cheered good cricket.
Earlier, peace activists and cricket enthusiasts from Pakistan coming for the Mohali match were welcomed with garlands at the Wagah border by organisations in India and after serving lunch and refreshments, were escorted to Chandigarh and Mohali. Local people provided home stay and hospitality to the guests from Pakistan to further cement the People – to- People bond. The entire range of activities organised by the Campaign from the reception at the Wagah Border to preparation and distribution of flags and home hospitality to the Pakistani guests received extensive coverage in both the print and electronic media.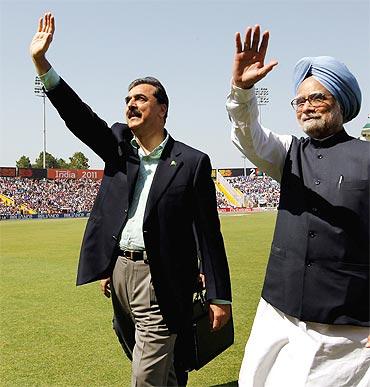 The Lead Organisations for the Partners in Victory- Flags for Peace Campaign were COVA, Folklore Research Institute and Yuvsatta from India and PPC, Ajoka and Institute for Peace and Secular Studies, Pakistan.
The "Mohali Magic" has created a new spirit by bringing everyone from the people to the Prime Ministers together for the same cause that is dear to and in the interest of all. The challenge now is to continue and sustain this "Mohali Magic" till the goal of "cooperative solutions" and "permanent reconciliation" through "uninterrupted and uninterruptable dialogue" is reached to enable people of both the countries "to live together in dignity and honour".
Issue by Mazher Hussain
On Behalf of the Partners in Victory- Flags for Peace Campaign
Secretariat: COVA- 20-4-10, Charminar, Hyderabad. A.P. India
Ph: 0091-40-24572984, email: covanetwork@gmail.com
Financial Inclusion Project: Directives for Implementation
Financial Inclusion: COVA has been striving since 2013 for creation of an environment conducive to ensure genuine financial inclusion of the poor through engagement with the Government of India for appropriate Policy Transformations and a Pilot Project for Access to Loans for the Poor. Over 20 Civil Society Organisations of Hyderabad actively collaborated along with the critical role of State Bank of Hyderabad and Syndicate Bank. We are happy to share with you the Finance Ministry forwarded the representation of COVA to Chairmen / Managing Directors of all the Public Sector, Private and Cooperate Banks in India and called for their expert opinion on the matter (Please see Letter of DFS to Banks).
The Government of India accepted 8 of the 12 recommendations made by COVA in its new policy formulations (many included in the MUDRA Scheme) that has initiated the process of genuine financial inclusion to help Nano and Micro businesses to access credit from banks. COVA has given twelve more recommendations to take forward the process of genuine financial inclusion of the poor that are under active consideration of the Government of India. (Please see 12 Policy Recommendations). When implemented properly, this could benefit over 9 crore (90 million) Nano, Micro and Small entrepreneurs!
Second, the Pilot Project in Hyderabad facilitated access to Nano and Micro entrepreneurs to avail loans worth Rs. 1,36,63,500 till 29th February 2016 with an impressive repayment rate of 99.74% for State Bank of Hyderabad and 99.68% for Syndicate Bank. Now others banks are also joining this program and it is proposed to expand it to cover other States of the country.
Entrepreneurial Economy

.
Peoples' Participation in Local Governance as per Article 243 and 74th Amendment of the Constitution of India were taken up by COVA in association with over 200 civil society organisations, Resident Welfare Associations and Activists since 2009 and finally the Government of Telangana and Greater Hyderabad Municipal Corporation have notified on 9th March 2016 that the Ward Committees and Area Sabhas- that are the vehicles to enable people to participate in local governance processes-will be constituted within three months (attachment No.3 Please See Media Report for Constitution of Area Sabhas and Ward Committees).
COVA in association with all the partner groups that constitute the Citizens' Assertion Campaign are stepping up the programs to ensure that people across the city become aware of the constitution and powers of Area Sabhas and Ward Committees, understand that they have a constitutional right to participate in the decision making processes through these bodies and that active citizens find place as Area Sabhas Representatives and Ward Committees members.
Effective participation of citizens in the Area Sabhas and Ward Committees and proper functioning of these bodies can transform the Grammar of Governance in Hyderabad and emerge as a Model for India!
Faith Leaders for Social Change

Page Under Construction