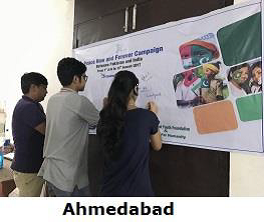 FROM LOCAL TO GLOBAL
 TOUCHING LIVES, TRANSFORMING SOCIETY
INTERNATIONAL ENGAGEMENTS
PEACE NOW AND FOREVER CAMPAIGN BETWEEN PAKISTAN – INDIA
JOINT SIGNATURE CAMPAIGN FROM 1ST JULY TO 15TH AUGUST 2017
Prayers for Peace Meeting at USTM @ Meghalaya                          Prayers for Peace @ Mumbai
Songs for Peace @ Srinagar                                                             Book release on Hindu-Muslim Unity and Peace
                                         Prayers for Peace @ Saharanpur                                 Prayers and Pledge for Peace @ Bengaluru
                                     Prayers for Peace @ Charminar, Hyderabad                      Prayers for Peace @ Lahore, Pakistan
Bharat Yatra Led by Nobel Peace Laureate Mr. Kailash Satyarthi
COMPASSIONATE CITIZENSHIP & RESPONSIBLE ACTIVISM PROJECT FOR CHILDREN AND YOUTH
SAMBANDH: 14TH ANNUAL INTER SCHOOL & INTER COLLEGIATE COMPETITIONS
We are happy to share with you that during 2015-16, COVA was able to initiate Four Game Changers in the fields of (1) Financial Inclusion of the Poor; (2)People's Participation in Governance Processes; (3) Access to Education to Poor Students in Private Schools and (4) Transforming Philanthropy: From Charity to Empowerment.
Financial Inclusion: COVA has been striving since 2013 for creation of an environment conducive to ensure genuine financial inclusion of the poor through engagement with the Government of India for appropriate Policy Transformations and a Pilot Project for Access to Loans for the Poor.
Free Admissions to Poor Children in Private Schools
Third Generation Philanthropy- from charity to Empowerment- COVA
SAMBANDH 2015
AFS Intercultural Programs Promote International Understanding and World Peace
Light The Way Event held Ravindrabharathi, Hyderabad on 23rd September 2015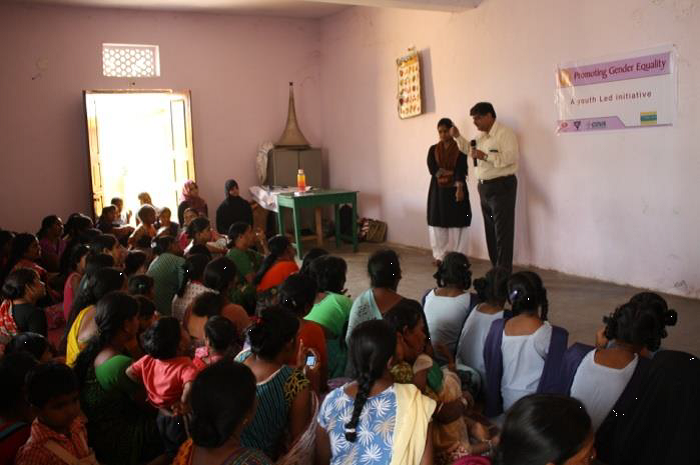 Promoting Positive Gender Relations through Peer Learning
Mr. T.S. Krishna Murthy, former Chief Election Commissioner of India delivered Guest Lecture. Mr. Banwar Lal, IAS, Chief Electoral Officer, A.P. and Telangana State addressed the audience as Guest of Honour.
COVA-UNHCR Refugee Facilitation Centre
Hyderabad, India
Snapshot of Programs and Activities